Swedish Fireknife
The Swedish Fireknife by Light My Fire is more than just a knife, more than just a fire starter.
[vc_row type="container" padding_top="" padding_bottom=""][vc_column][vc_column_text]A colorful outdoor knife with Swedish FireSteel® fire starter. The Swedish FireKnife is a collaboration between
Light My Fire
and
Mora of Sweden
.
This is more than just an extremely sharp, flexible and sturdy all-around knife: the handle contains a fire starter. In other words, you can gut and clean a fish, split kindling and light a campfire with one single handy tool.
Features
Mora of Sweden makes this flexible and sturdy blade of Sandvik 12C27 stainless steel.

Scandinavian grind.

Includes a plastic sheath with clip.

High-friction, TPE rubber handle.

An original Swedish FireSteel Scout, with approximately 3,000 strikes, twist locks into the handle for lighting campfires, gas stoves, and barbecues.

Swedish FireSteel firestarter works equally well when wet, performs at all altitudes, and produces a 2,980°C (5,400°F) spark.

Colours available: Red, Orange, Black
Specifications
Material:
Blade: Sandvik 12C27 stainless steel
Grip: TPE rubber material
Swedish FireSteel®: magnesium alloy
Actual size: 225x45x38mm Weight: 94 g
Demonstration Video
https://www.youtube.com/watch?v=JX_jkbItuxg[/vc_column_text][/vc_column][/vc_row]
About Light My Fire
In 1995 our found
er, Michael Odqvist, came across an age-old secret – MayaSticks. He was fascinated by the sheer brilliance of this resinous kindling. Not only was it a quick, easy and reliable way to get a fire going, the sticks were also completely natural, produced from waste – the stumps left from felled pine trees – by locals in Guatemala. By starting fair trade production on a larger scale, Michael helped 400 of these descendents of Maya Indians make more money so that they were able to start sending their children to school.
A year later the fire-starters were launched in Sweden. Unfortunately, the timing wasn't right, nobody really understood the product, and we didn't have enough money to market it. It was a complete flop. Extremely frustrating, since we just loved our MayaSticks and truly believed that more people would do so too if they only discovered them…
About MoraKniv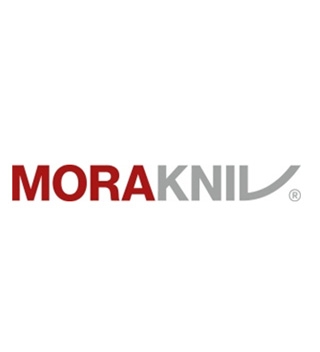 There's a long tradition of knife making in Mora. We have been creating sharp knives for the rest of the world for more than 400 years. For Morakniv the journey started in 1891 when Frost-Erik Erson returned to his home village of Östnor in Mora after four years in North America. When he opened his timber sled factory the first seed was sewn to what would eventually become the company and the brand that we know today – Morakniv.
In the beginning Frost-Erik only made knives for use within the factory, but production would soon start to grow. The term Morakniv was already well known at the end of the 1900's, due to the area's long tradition of manufacturing. Knives from Mora had made their way to users around the country by travelling tradesmen, or through bartering. With the founding of the factory, production could grow and more and more knives could be delivered across Sweden and the world.