UCO Micro Candle Lantern – Blue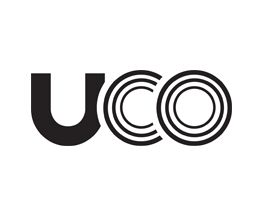 For a warm glow of candlelight around the campsite, pack this cleverly compact Micro Candle Lantern. It's feather light, fuss free and fueled by a tealight candle with an extra stored in the lantern's base. Weighing far less than the smartphone in your pocket, you'll hardly notice the smarter source of light and warmth you've stashed in your pack.
FEATURES:
Lantern collapses down to 2.5″.
Constructed of lightweight, durable aluminum.
Burns all varieties of tealight candles.
Glass chimney, carrying handle, hanging hook, and twist-lock base
Additional tealight candle stored inside base.
SPECIFICATIONS:
Dimensions–open: 3.5″ high x 2.25″ diameter (9 cm x 6 cm)
Dimensions–closed: 2.5″ high x 2.25″ diameter (6.5 cm x 6 cm)
Weight (w/ 2 candles): 3.9 oz. (111 g)
Candle: Two tealight candles with 3-4 hour burn time per tealight